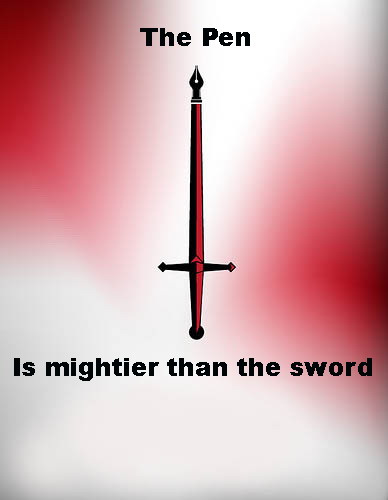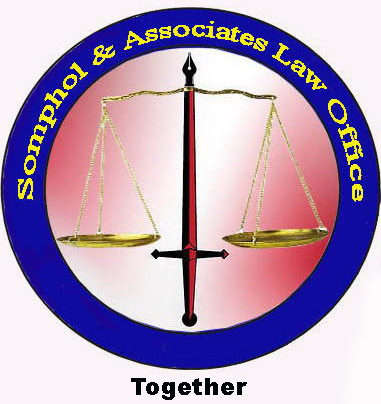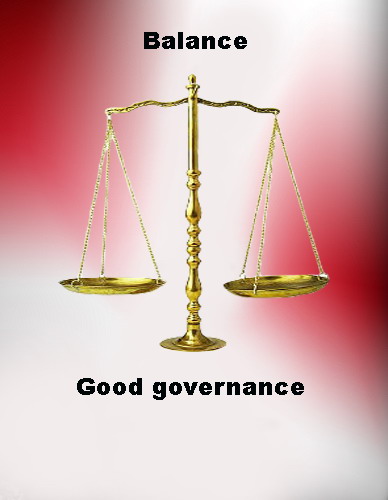 There are many legal issues to be understood in the ownership of land and property, marriage, land leasing and visa requirements with work permits in the Kingdom of Thailand to name a few.
Many Will be eager to share their experiences with you and maybe advice too but we do strongly recommend that you seek professional and independent legal advice. This is good advice in itself and cost effective too as unqualified information how ever well intended at the time could lead to costly litigation later
In many cases Thai Law can be ambiguous and subject to interpretation. The law has been changing rapidly over the last few years to be more relaxed to the benefit of the foreign owner yet local authorities and registration offices can be slow or unaware of the changes.
In the first instance we have a legal coordinator who may be able to answer a lot of questions you may have in property ownership and sometimes marital matters but it will only be answering questions.
The best legal advice we could give you is to get the best legal advice and you will do no better than to consult with:-
Somphol & Associates Law Office
We are proud to be associated with and to be able to recommend this team of Thai Lawyers to you. We do so as they are the appointed legal group to Thai personal connections Ltd. Our recommendation is therefore from first hand experience and service satisfaction which we know will be made available to you in a personal and professional manner too
The main reason we make this recommendation is to share with from our own experience the difficulty we had in finding good legal advice and action. We found that most legal firms wanted huge sums of money up front, did not have anything like the English ability they advertised and worst of all did not have clear understanding of our legal requirements and in some cases even Thai law. We were able to read and understand Thai law in English but some lawyers had little or no knowledge of Thai law in Thai. We found that totally frustrating and bewildering. Yet they were still willing to take those large sums of money up front. Most Thai Lawyers will want your business and most of all your money. Legal action in Thailand can be very expensive in the wrong hands
Remember our background is Thai wife and western husband so to have the confidence that what needed to be said and understood in English was very important to us too. When the lawyer speaks, communicates and most of all confirms action in English and Thai you are reassured and confident that you requirements are understood as well as what action can be taken. This was our findings when by chance we had a recommendation of the Somphol legal practice.
We contacted them and from the first moment of doing so have had nothing but confidence in there ability and understanding in Thai Law as well as their fluent English ability. The excellent legal team is complimented by an experienced and licensed American attorney of law. The Thai / western understanding is truly reflected in doing business with Somphol & Associates law office
But we have saved the best bit while last! The real good news is they are not expensive, give excellent value for money and totally honest in their dealings with you. They have built their business and practice in a similar way to ourselves in giving good service and value for money with personal recommendation as their main means of growth. As such they deserved our recommendation and now you have it
We have no financial arrangement or commission structure in association or making recommendation. Our activities are independent with no bias or conflict of interest or information. Therefore any conversation of service provided by the law practice is private and confidential between the legal team and yourself. The lawyers will help you to ensure you are always given up to date information current with the law of the Kingdom of Thailand.
You are in direct contact with them from the information below who. We strongly advise that you have professional and independent legal advice as it is important that all legal issues are dealt with in a proper and legal manner. Not to do so or understand can affect your long term status and your visa for staying in the Kingdom as well as your property.
Sadly things do go wrong in relationships. They may be rare but they do happen. As such it is just as important to know and learn of your rights and procedures in the event of a breakdown of a relationship and how your property or assets may be affect. For this reason we make this our recommendation that you consider the services as stated below. We have been very confident of their legal and social skills and impressed at their affordable costs when compared to others.
Through our own experience and personal satisfaction are delighted to include Somphol Law office within our website for your consideration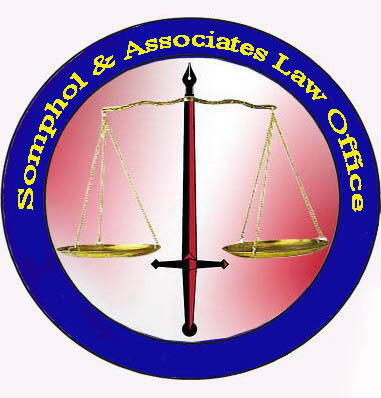 Somphol & Associates Law Office Profile and services
Address 168/4-5 Rop Meuang Road Telephone English 086 688 2950
Mak Kaenng Sub District Amphor District Telephone Thai 042246375
Udon Thani, Thailand 41000 FAX 042247555
The Team at your service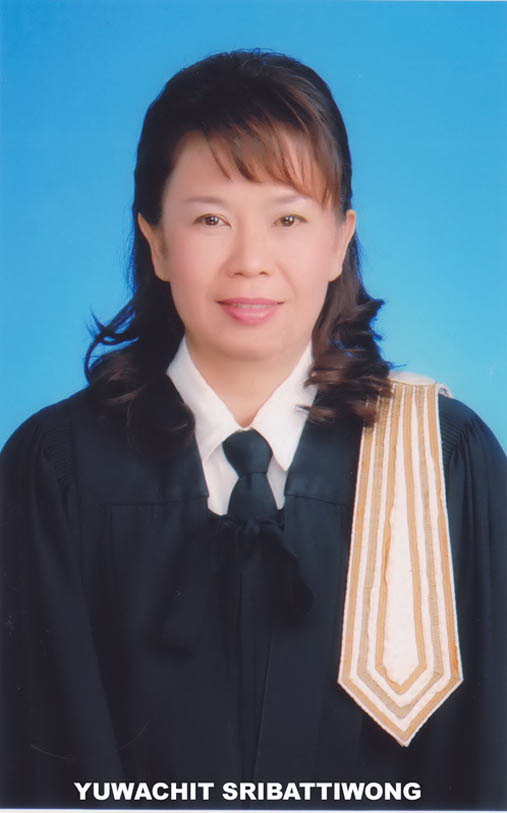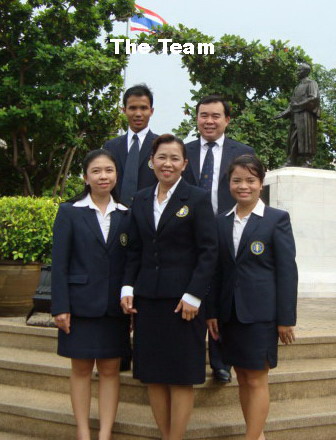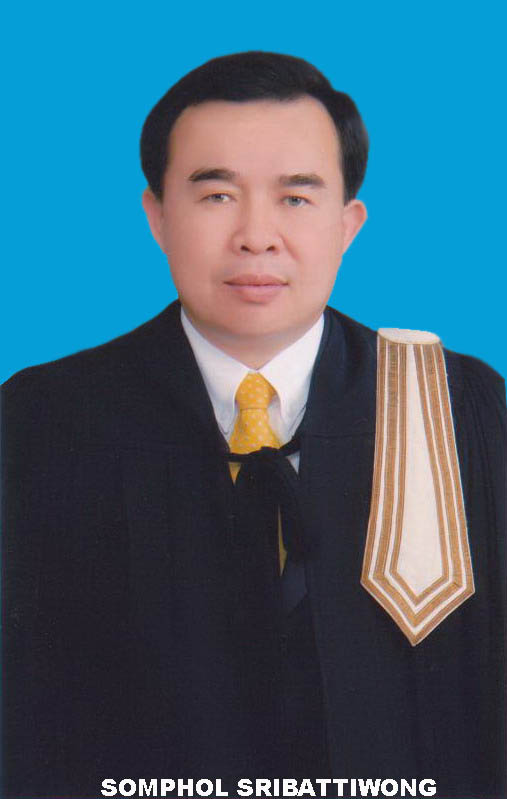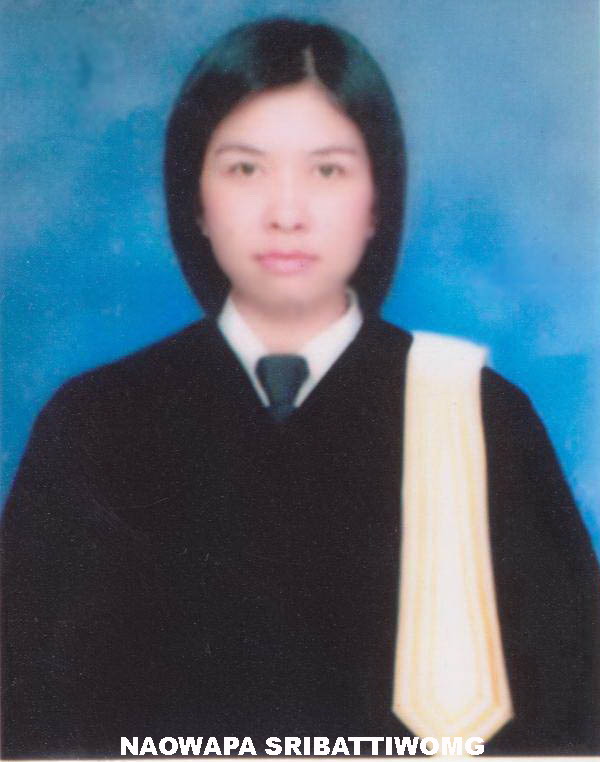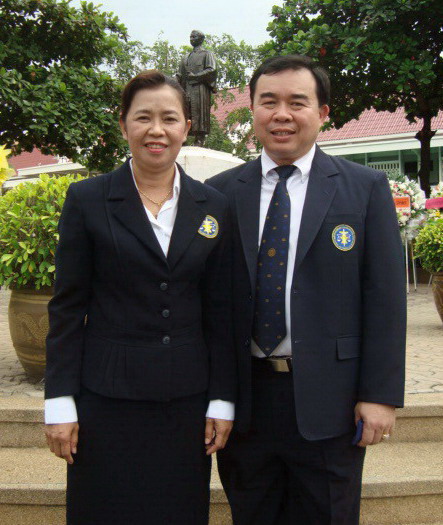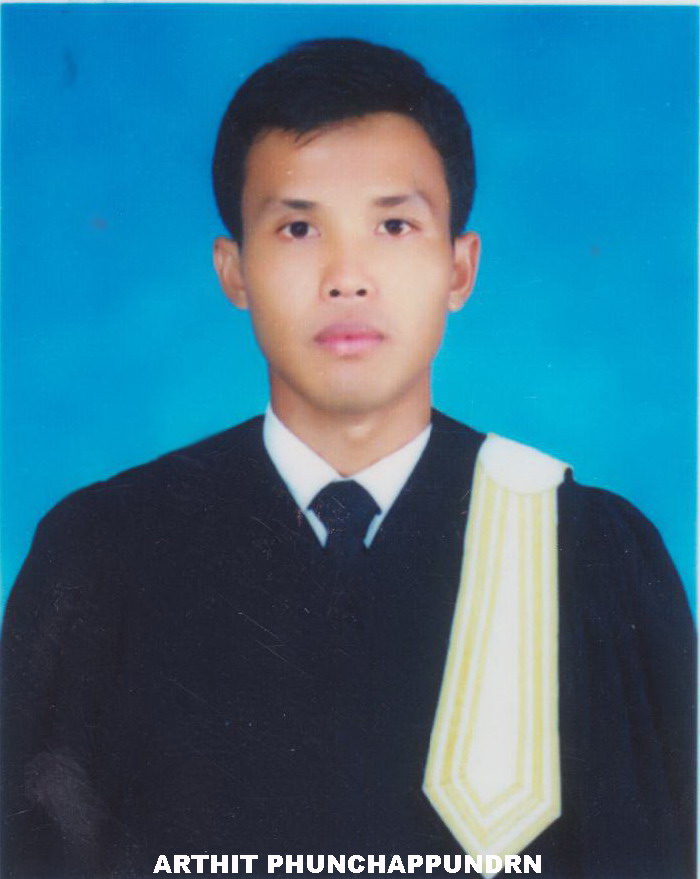 Yuwachit Sribattiwong has been practising law in Udon Thani for the last 24 years. She earned a bachelor Degree of law from Ramkhamhaeng University of Bangkok and later a masters degree from the national Institute of Development Administration in Thailand. Vast experience of legal issues, fluent in English and specialist in family, business, Intellectual property and litigation in general practice
Somphol Sribattiwong has been practising law in Udon Thani since 1984. He earned a bachelor Degree of law from Ramkhamhaeng University of Bangkok and later a masters degree from the national Institute of Development Administration in Thailand. Specialist in business and commercial law, litigation and appeals
Naowapa Sribattiwong has been practising law in Udon Thani since 2005. She also earned a bachelor Degree of law from Ramkhamhaeng University of Bangkok. Specialist in transactional law, litigation and general practice
Arthit Phunchappundorn has been practising law in Udon Thani since 2007. He also earned a bachelor Degree of law from Ramkhamhaeng University of Bangkok. Specialist in criminal law, litigation and general practice
The team is fully supported by a friendly English / Thai speaking administrative staff who are always ready to welcome and assist you
SERVICES
The role of a lawyer and legal team can be as varied as the imagination can take. Governments make laws, police enforce and courts establish justice leaving the lawyer with the need of constant awareness of changes in legislation and rulings which can affect the lives of people living and working in Thailand
Our team is complemented with considerable experience and in young talent too who bring vitality and new innovations to enhance customer service in an ever changing legal environment to the benefit of you the customer
Thailand is developing fast in business and living standards and attracting more foreign marriages with inward investment to the Kingdom. This brings about new laws and regulation and with our resident American attorney enables us to communicate and relate to the legal differences to Thai and Western laws. The knowledge, support and information with experience will not only assure you but keep you safe and within the law too
This all adds up to your reassurance that we are competent in the services we offer below and that we will represent your best legal interests at all times
FAMILY LAW
Birth registration, Prenuptial agreements, Marital law, Adoption and guardianship,
Last will and testament, Divorce, Family agreements
Birth registration is simple enough in Thailand but assistance and advice may be needed when a child is born of a foreign parent wishing for dual nationality and registration
Prenuptial agreements are prepared to protect your assets and property in the event of sudden death or marital dispute / divorce. marriage in Thailand does not grant equal and automatic joint ownership as in the west
A simple cost effective prenuptial agreement can ensure your initial wishes are carried out and that benefits are made to respect your family circumstances especially concerning foreign children of previous marriage / relationship and that of your Thai spouse
Last will and Testaments are obvious enough in purpose in respecting the distribution of assets upon death. However in foreign / Thai marriage it is essential to be totally clear within any will as to how your estate is to be deal with as your Thai spouse may not have automatic or full entitlement to your estate. Equally any asset or property abroad will have to be defined and possibly included. Following a brief discussion with you we will be able to establish a cost effective way in protecting your final wishes in law.
VISA AND IMMIGRATION MATTERS
Thai visas for foreigners Retirement Visa, Marriage Visa, Permanent residence,
Work permits, Business Visa Educational Visa
Thailand strictly controls visas to foreigners. Tourists are very welcome with a free 30 day on arrival visa providing proof of return within 30 days from valid travel documents. If you wish to stay longer a visa will be required
We will discuss with you your requirements and intentions both short and long term so you understand all the options available, the conditions that apply and the appropriate costs and fees payable to Thai Immigration
All visas are subject to report or renewal every 90 days at a Thai immigration office or border crossing. There are large fines and penalties for over stay of a visa and this can also lead to re entry to the Kingdom being difficult or even refused
The visa rules have changed considerably over the last year yet many websites (including government) have not updated to reflect all the changes that may apply and affect your stay. We will be able to provide you with up to date information and assistance with documentation preparation for your visa requirements
In many cases such as retirement and marriage a minimum income has to be proven plus a large cash amount held in a Thai bank as your guarantee to the state
A business or education visa requires additional consideration such as work permits and approved learning courses. In Thailand work is not defined by income or financial reward. Voluntary, advisory and learning work in most cases still require a valid work permit
Visas For Thai Nationals
Tourist Visas, family Visits, Residency, Student Visas, Work Permits
for USA and all EU countries
Movement of people around the world is on the increase for many reasons immigration is a sensitive issue for most countries. There are many examples of past abuse of the visa system as well as the on going threat of terrorism. As such year on year all countries review their visa polices and criteria which normally results in an increase of fees, more vigorous checks, changes in submission and interview procedure and increased security at the embassy. All this is very understandable. We make it our business to be informed and aware of all current procedures and costs to ensure your visa application is approved and that you are well informed.
INTERLECTURAL PROPERTY
In Thailand now the issue of piracy of copyrighted works receives more attention from media and government than ever before.
As Thailand has developed into an international trading nation the need to protect copyrighted works has become paramount in stamping out illegal trade in copy material. Virtually every week press and media reports can be seen about actions taken in the Thai Law Courts which can impose large fines and or imprisonment for offenders. Many think that the law is only in respect of music, videos, designer wear etc. This is not the case and any property especially licenced property such as inventions, websites be it in color,design or text or even content will attract the full force of Thai law now
The copyright act provides for criminal penalties and imprisonment for infringement of copyrighted works. Criminal action may be taken under the penalty provision of the Copyright Act (section 69-77). These laws are being enforced by various agencies namely The department of Intellectual property, the Royal Thai Police, Customs department, The department of special Investigations and representatives of IP owners
What can be registered and licenced as copyright and or trade mark can include text, photographs, names, colors, shapes, design, three dimensional objects or any combination of these concepts. Thai Law will now act on any individual or company, producing, marketing or offering for sale known copy material or goods.
Recently many EU states have made it an offence in their own country for holiday makers to return home in possession of counterfeit goods such as football shirts and clothing. As example in France the maximum fine is 300,000 euros or 3 years in jail. IP Law is now starting to target not only those not only producing and selling copies but also those who buy and posses them.
Thailand has its own special intellectual property law court in Bangkok but cases can be dealt with in local provinces under the jurisdiction of the IP court Bangkok
Yes you will see many copy materials on sale around Thailand but this is now being acted on in a very positive way with the intention of Thailand becoming as dedicated to removal of illegal trade as all other western nations
If you are thinking of making a copy of anything in Thailand or seeking to trade in or with protected licenced material
JUST DONT EVEN THINK ABOUT IT. This is now seen as a very serious crime in Thailand
If you are thinking of starting a business and your message, product and trade marks are important do come and see us. To licence a copyright is not difficult or expensive but it could protect your investment, your business and your well being if done correctly
We have good understanding and experience IP matters with several successful cases where sever penalties were imposed against infringes. We can protect your good name, your business and your future with the support of this new yet very important legislation Thailand now enforces
BUSINESS SERVICES
Thai Company registration Thai Limited Partnership, Amity treaty
Alien Business licence, Business registration packages
If you are considering starting a business in Thailand there is much to know, learn and comply with.
Trading appears relaxed in Thailand with the sight of a street trader on every corner selling anything from food to farms in all towns and cities. This is not the case and especially when a foreigner is involved. Most businesses require registration and in many cases a licence for that which is being traded. Bars, restaurants, game and Internet shops to name a few are highly regulated and need careful planning with considerable documentation. Not only is a licence required but local Amphor office and police approval is also required. We will complete all this for you in these cases
Competition is intense, profit margins are low and most work 7 days per week so even with correct regulation and licence a successful and profitable business should not always be assumed
We will discuss with you your needs for your business and give advice and support for the licencing procedures you need to obtain. All of these can be obtained on your behalf by our law team. We are also able to arrange a comprehensive business plan to evaluate the success of your project from an experienced business development team with considerable western and Thai experience. This will give you cost effective peace of mind in starting your business and its turnover / profit projections before commencing with formal company foundation and registration
We also offer complete business packages where there is a benefit as in most cases a valid permit and "type0" visa is required
In a supporting role to your business and to you we also offer
Corporate tax registration, VAT Registration, Foreign registration,
Shareholder agreements,
Company bank accounts, Accounting, Document translation
From an initial consultation we will be able to give advice, support and service to complete all legal requirements on your behalf to make living and working in Thailand both legal and successful to yourself
PROPERTY SERVICES
Land purchase, Condo purchase, Joint Ownership, Property Financing,
Home ownership (sole & joint) Business Property,
Land lease for home ownership,
Self build Options Business Opportunities, Franchise and the Law
The regulations can be complex on ownership however what is clear is that land can only be owned by a Thai national for business and dwellings. Foreign land ownership for farming and commercial development is illegal. So is making a foreign investment for the purpose of purchase.
In conjunction with our family service we can arrange a satisfactory arrangement in either leasehold or ownership to ensure you comply with the law. This is not only a legal requirement but also essential to protect your investment and or your Thai family / spouse. The transfer of property is not automatic through next of kin as in the west so care and sound legal action and advice is essential
From a simple family agreement including a 30 year lease your interests and future can be protected. Likewise complex and large company formations requiring commercial grants and government aid can be arranged for you too
We are truly capable of offering you a reliable, safe and secure legal framework from which you can relax with the contentment and security of home and family life
As with all our service we will first hold an informal meeting with you to understand your wishes and intentions followed by a detailed explanation of the process, the time scale and of course the costs
We will take through each process step by step keeping you informed and in control of all aspects of securing home and or business within the laws of Thailand
LITIGATION
Civil & Criminal law Trade Disputes and Arbritration, Fraud, Deformation,
Medical Malpractice, Private Investigations, Personal Injury
We will dicuss with you the nature of your case with care and sensitivity always offering the options and consequences of litigation wihin Thai law
These are always very personal issues and each will bare merit from case to case yet our advice and support with and from our fully qualified litigation lawyers is assured
GENERAL
We have sort to outline a general overview of the comprehensive legal services we are able to offer you both as a Thai National or a foreign visitor or resident in the Kingdom of Thailand
The lawyer is the ballance of good governance and interpretation to create fairness and sometimes justice with the laws agreed and set by the Kingdom
This role takes us to share some of the happiest moments of life in birth, marriage, home and business with you. It also takes us to the saddest aspects of life too in tradgedy, accidents and death. In all of this be assured we are always here, we will understand and we will try our utmost to be of good service and governance in happiness, troubled times and sorrow
Be assured that our professionalism in service is equal to our human understanding in people. The law is a code for the people and we represent all that is good in that for you and on your behalf. We will endeavor at all times to seek the best outcome of your legal requirements searching for solutions yet at the same time reflect outstanding value for your money in the service we provide
We look forward to hearing from you and being of service and thank Thai Personal Connections Ltd for allowing our inclusion within their website